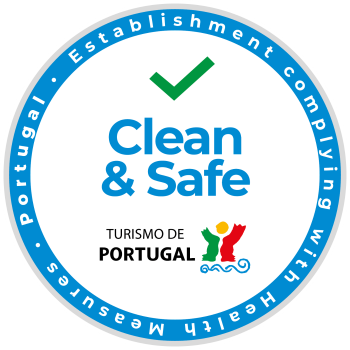 Covid-19 Measures
Following the pandemic of the new Coronavirus SARS-CoV-2 and the disease COVID-19, Feels Like Home Holidays Rentals has the 'Clean&Safe' certification granted by Turismo de Portugal. This certification guarantees the implementation of a wide range of measures to prevent, control and monitor the risk of infection, in accordance with the standards and legal guidelines of Portuguese entities. These measures, which aim to implement procedures to reduce the risk of contamination on Feels Like Home accommodation with SARS-CoV-2 or other infections, allow guests to feel safe and confident in the use of Feels Like Home Holidays Rentals' accommodation.
With the measures implemented and that are constantly being monitored, Feels Like Home Holidays Rentals intends to ensure all guests a unique and memorable experience, which allows them to feel at home in full security!
We look forward to welcoming you! Travel safely!